Managed Hosting
Managed website hardware and software operating systems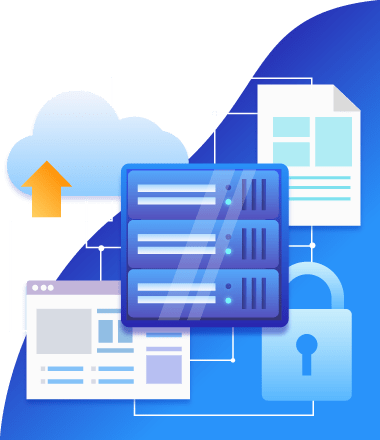 All Hosting Plans  Include

cPanel and WHM
Trusted worldwide, cPanel & WHM is the leading hosting automation platform

Wordpress Hosting
The most powerful blogging and website CMS in existence today powering over 75,000,000 sites

Fantastico F3 Web Apps
1-click install of 650+ web apps and scripts including WordPress, Joomla and  Drupal.

SSL Support
Create a trusted environment  by establishing a secure connection to your website.

Anti-DDoS protection
Maximum security, anti-DDoS protection is included with all of our plans.

10 Gbit/s Bandwidth
Public Port bandwidth with a burst up to 10 Gbit/s enables you to handle peak loads at any given time.

Data Mirroring
Mirrored data in real-time with all managed website hosting plans.

Daily Backups
Daily backup data services, guarantee your information will be fully secured.

Daily Updates
Increased site protection with daily updates against cyber attacks and threats.
Managed Hosting Fees
Plans For Every Need
Basic
cPanel Account

WordPress Hosting

Commercial Web Apps

Unlimited Bandwidth

Data Mirroring

Daily Backups

Daily Updates

25GB Storage

SSL Support

1 Gbit/s Public Port

Dedicated IP address

Monthly On-Page Audit

Analytics Dashboard

SEO Advise
Advanced
cPanel Account

WordPress Hosting

Commercial Web Apps

Unlimited Bandwidth

Data Mirroring

Daily Backups

Daily Updates

50GB Storage

SSL Support

1 Gbit/s Public Port

Dedicated IP address

Monthly On-Page Audit

Analytics Dashboard

SEO Advise
Premium
cPanel Account

WordPress Hosting

Commercial Web Apps

Unlimited Bandwidth

Data Mirroring

Daily Backups

Daily Updates

100GB Storage

SSL Support

1 Gbit/s Public Port

Dedicated IP address

Monthly On-Page Audit

Analytics Dashboard

SEO Advise